I don't know about you, but I always get really excited about larger scale creative projects.  Take for instance, this super elaborate stop-motion video I'm doing with 
KAJART
 for the song
"Same Girl"
from our latest album - I think we've done between 35-40 hours of shooting so far, and have another 50 at least to go!  BUT, the technique we're doing is so cool that it's absolutely worth it.  And I've never shied away from a challenge before! (Remember our very first music video for
"Kid Dream"
which was made up of
2800 drawings by 80 people
? Yup.  Kinda my MO.) Needless to say, my legs are getting quite the workout while standing perfectly still in various squats on a skateboard.. (scroll to the bottom of the post for pics!)
BUT here's the big news of the day!  The Canadian Songwriting Competition announced it's winners, and although my song
"Shame On You"
did not win the big prize, it did get an honourable mention from among the finalists and that's huge! (Woot woot!)  I've been told time and time again by Canadian media that I do not fit in the box when it comes to musical genre, and to be honest, it's put me out of contention for the major canadian music prizes that acknowledge the work of my deserving contemporaries.  The problem is that JUNO awards, for instance, are separated in genre-based categories, and my latest album just doesn't really belong in any of them neatly.  As expressed by a JUNO juror after he heard the band perform at a music conference in 2014, "Well, you're not really Rock, and you're not really Jazz, and you wouldn't fit in Adult Alternative or Roots.  But they were talking about making a category called 'Out Of The Box', and you'd fit there." Me: "Oh really? Will that category be starting next year?" Him: "Nah, I don't think so."   SO, unfortunately, this leaves me and other less categorizable creators unacknowledgable in these situations, which is why an Honourable Mention in the Canadian Songwriting Competition makes me very happy.  Thank you CSC for the shout out - I really appreciate it!  And a huge congrats to my pal 
Elizabeth Shepherd
 whose classic track "Seven Bucks" won the title.  Elizabeth was a part of 
The Passage
 actually - contributing Rhodes to a few tunes and joining me on lead vocals on "Without You".  
Listen to Elizabeth & I HERE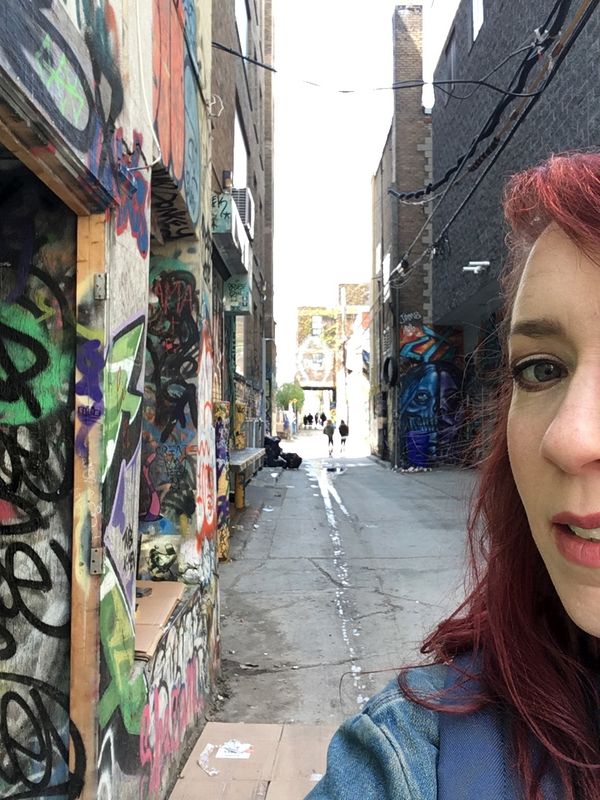 Back in Graffiti Alley again!  We've actually been shooting all over Toronto, but definitely a high volume of hours here. :)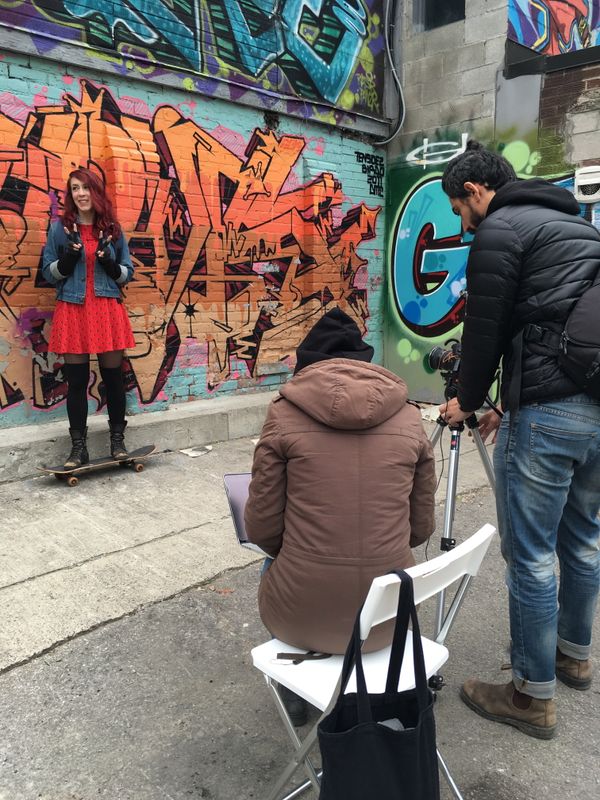 Taravat & Kajeh of KAJART setting everything up just so at one of our 150 shoot locations while i act like a delinquent kid.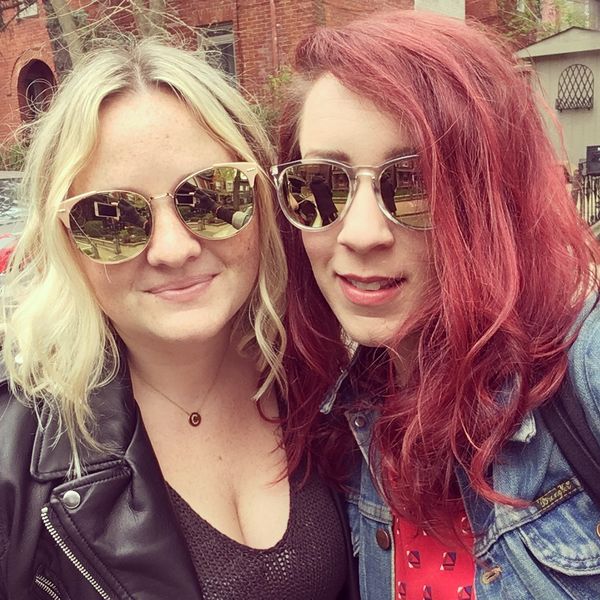 And this gorgeous gal is Cassie Campbell who is our Make Up and Hair Wizard. (Is it just me, or do i feel like we could be in some hip hair commercial here?)
I post lots of great behind the scenes pics of life on instagram these days, so feel free to follow me there to see it in real-time. 
My Instagrammmm
Thanks for reading, loves.  Have a gorgeous day and feel free to comment or share or ignore. :)
xo
jessica