It's been a wild ride since the release of the Loud Roar Productions/CBC Docs film, Finding Fukue that followed my search for my significant childhood friend Fukue from my year in Japan in elementary school.  An unbelievable and unprecedented 2,600,000+ views, thousands upon thousands of comments and shared experiences from viewers, and incredibly unexpectedly, a whole bunch of new interest in my original music!  
I am very proud to be featured for the first time in SOCAN Magazine (which went live today!), where I spoke with C.V. Grier about writing the film score for the documentary, and talked songwriting tips! It's pretty cool. :) Click the image for the full article!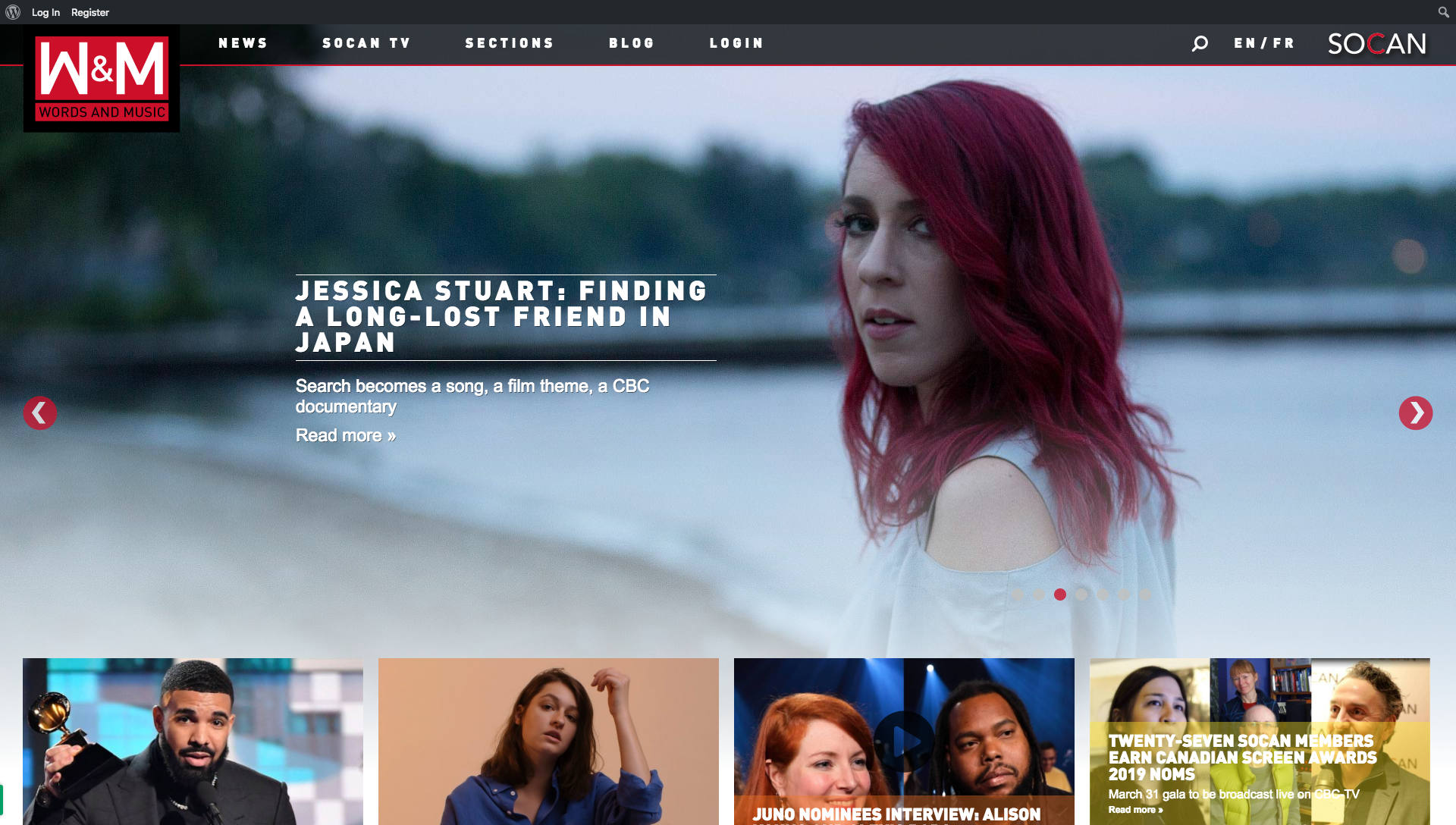 Also, for those of you not in Canada who haven't seen it yet, Finding Fukue was released today by RealStories Documentaries! 
For those of you in BC, Alberta and Australia, musical things/tours etc. are in the works for this year!  Hang tight!  For those in Toronto, Ottawa and Quebec City, I'm playing in your city soon! 
Thursday, Feb 21 - TORONTO - my songwriters' series Jessica Stuart Presents! continues from 5-7:30pm at the TRANZAC Club in the Annex with featured artist Ciara/Leah
Friday, Feb 22 - OTTAWA - I play guitar in killer RADIOHEAD tribute Idioteque and we're playing the full IN RAINBOWs album plus another dozen tunes at 27 Club
Saturday, Feb 23 - QUEBEC CITY - Idioteque at Le D'Auteuil 
And Toronto, don't forget about my new monthly series THERAPY on the first Thursdays every month at The Dakota - next date: Thurs, March 7 with Katie DuTemple, Serb Superb and The Jessica Stuart Few!
Thank you for your incredible support, all, and Happy Heart Day!! <3 <3 <3
xo
jessica