Lots of fun news!  Here's the main gist of it:
Music Video Production for "Same Girl" Has Begun!  The amazing folks at KAJART and I started shooting what will likely be our most elaborate video ever!  It's stop motion, but a particular technique I've never seen before, and just to give you an idea about how much time it really takes - our second day of shoot took 11 or so hours, shooting in 90 locations (yes, 90!), and we came out with 13 seconds of footage.  YUP. that's a labour of love.  Shoot days #3, #4, #5 happen this weekend!  Listen to "Same Girl" HERE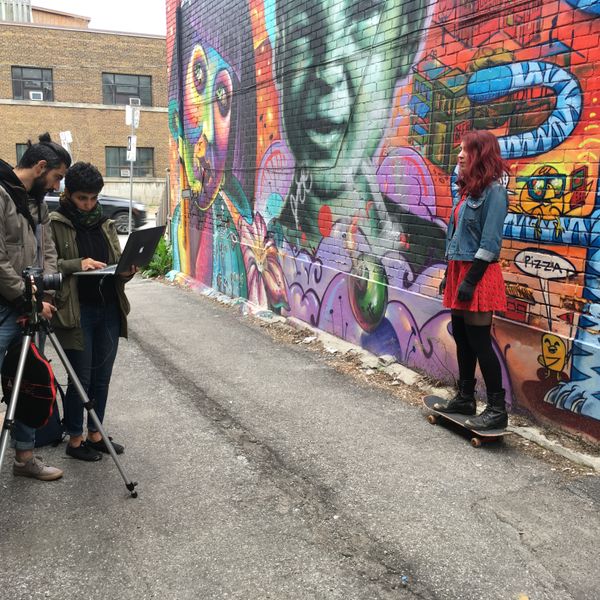 In Graffiti Alley at the start of the shoot day - it was colder than we thought!
 
"Shame On You" a Finalist in the Canadian Songwriting Competition!  A couple posts ago I was super excited to find out that three of my songs from the latest album, The Passage made it to the semi-finals, and now I'm in the finals!  I don't know when the results will be announced, but either way, it's a honour to be recognized for my writing, and alongside a bunch of great songwriters/composers (many of whom are friends of mine!). Listen to "Shame On You" HERE
 
Live in Toronto!  As you know, we haven't been playing locally that often BUT, we've got some cool stuff coming up in the next month or two that you should know about:  Wed, May 24 @ Castro's Lounge - intimate 2 set gig in The Beaches, 9-11pm, pwyc.  Or if you're a foodie, we're performing at the Ontario Culinary Festival at Ontario Place on Mon, May 22 from noon-1pm, and it's free and all ages.  AND, very excited to have been invited back to the Toronto Jazz Festival next month - details to follow. :)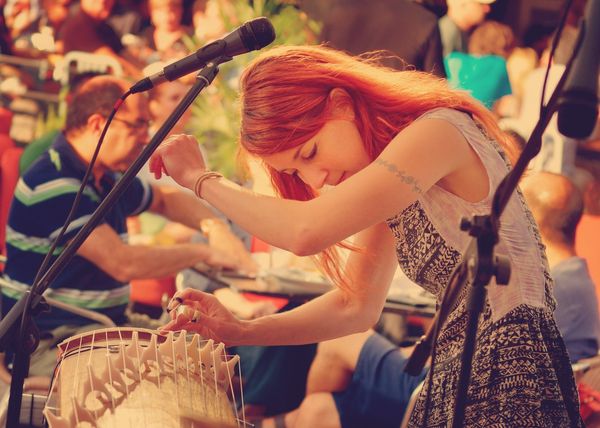 Toronto Jazz Festival 2013 (or 2014?) in the Distillery. Photo by Marian Dragiev.

Have a gorgeous week, everyone, and hope you get to enjoy the outdoors!
xo
jessica