Hey loves - hope you Northern Hemisphere cats are loving summer, and you Southerners are enjoying the cooler breezes. :) 
Wanted to let you know that we're playing a free concert at the Toronto Jazz Festival this Thursday, June 29th (6:30-7:45pm) at the Yorkville Laneway stage!  This is one of our only shows this summer in Toronto, so hope you'll join Liam Smith, Tony Nesbitt-Larking and I, should your geography and schedules allow.  We're very honoured to be a part of the Jazz Fest almost every year, and love these new concert stages in Yorkville where many of our friends are also performing.  Even if you can't make it to ours, try to catch some of the action, while it's on.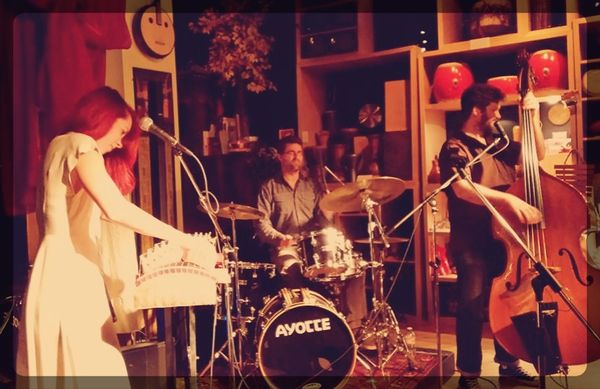 The three of us at Toronto Jazz Fest 2015 at Musideum. Photo by Mossy, edits by JS.
See you there, pals!
xo
jessica
p.s. Don't know where that stage is?  Look at the map below!