Long time no chat, lovies!  A lot has happened since I last posted, some of which has been a shared experience between us all (at 2 meters distance..).  It's hard to wrap my head around doing promotion for a single right now, since there are global and local issues that require our attention, but then a confidante pointed out to me that it's also more important than ever to have positivity and healthy ways to escape the inevitable thoughts/feelings, and you know what?  I think they're right, and goshdarnit, this song is a bop! (Well, that's someone commented hearing the sneak peek i posted on instagram, hehe) So what I'm saying is, some of us might need to get our dance on, and Crazy Love is perfect for that! :) .
Click on the image for a wee audio sample, then click HERE to pre-save on Spotify and HERE to find it on your preferred platform when it releases this Friday, April 24.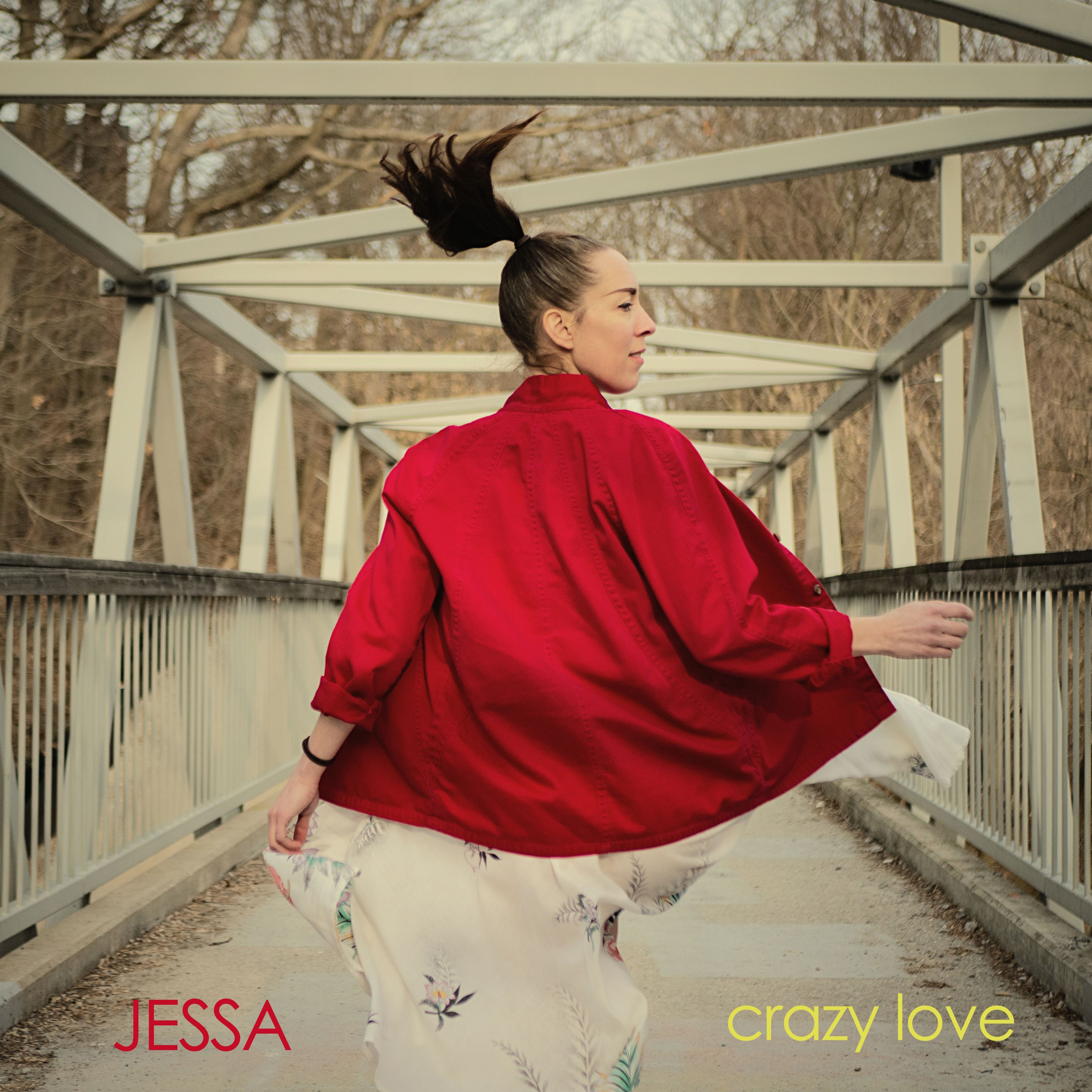 ALSO, doing a live stream on Friday at 7pm EDT for FemFolk UK (45-60min set) both from Facebook Live and Instagram Live.  Please join and comment and enjoy!  I've having fun tuning into my friends' performances while i eat dinner often - a privilege to be able to be connected in that way and hear incredible music these days.  CLICK HERE for live stream performance deets!
Thank you everyone for reading/listening and keeping up with what myself and other creatives are doing.  We'd be lost without you, and I hope that this new song brings you joy enough to spread around!
xo
jessica
In a position to show your support with $? Buy an album (or 3 hehe) or click on paypal.me/jessicastuartmusic to make a donation. (In the old days, they'd call you a 'patron of the arts' for doing that, and none of the greats would have ever been able to dedicate their lives to their creative pursuits that we still get to enjoy without 'em!)